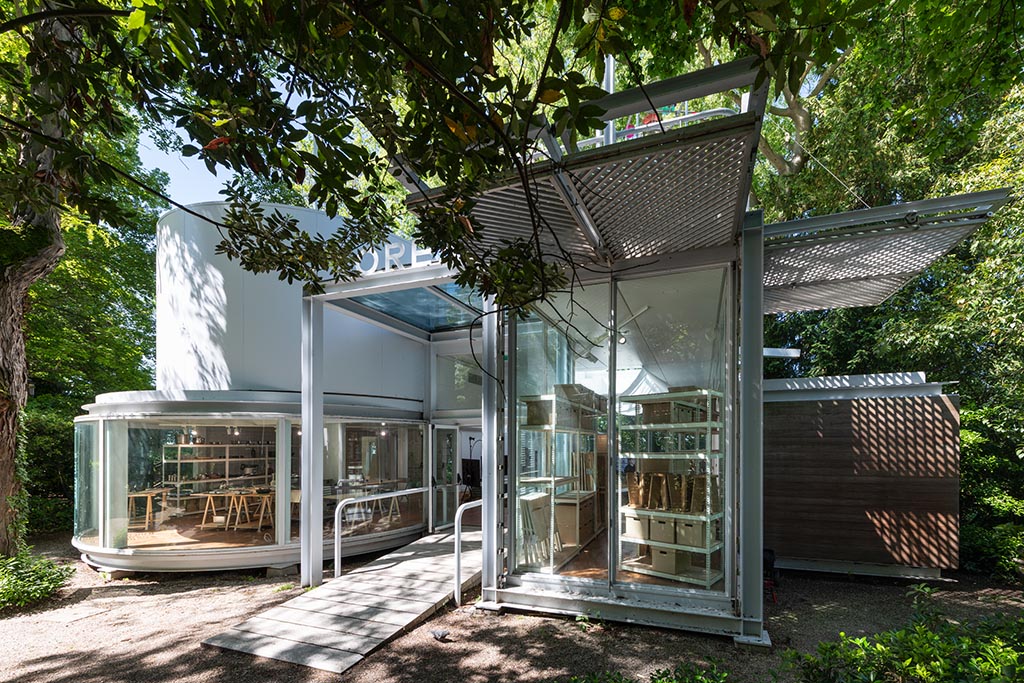 Future School
The Korean Pavilion at the 17th Venice Architecture Biennale
Duration: May 22, 2021 – Nov 21, 2021
Spatial Design: SUPA Song Schweitzer / Ryul Song, Christian Schweitzer
Client: Arts Council Korea
Curation: Haewon Shin
Landscape Design: STUDIOS terra / Ahyeon Kim
Media Consultant: Hojun Song
Sound Consultant: Byungchul Park
Graphic Design: Chris Ro
Construction Supervision: Eunjeong Kim
Construction: Restauri Rio Marin Building Company / Piero Morello
Photos: © Ugo Carmeni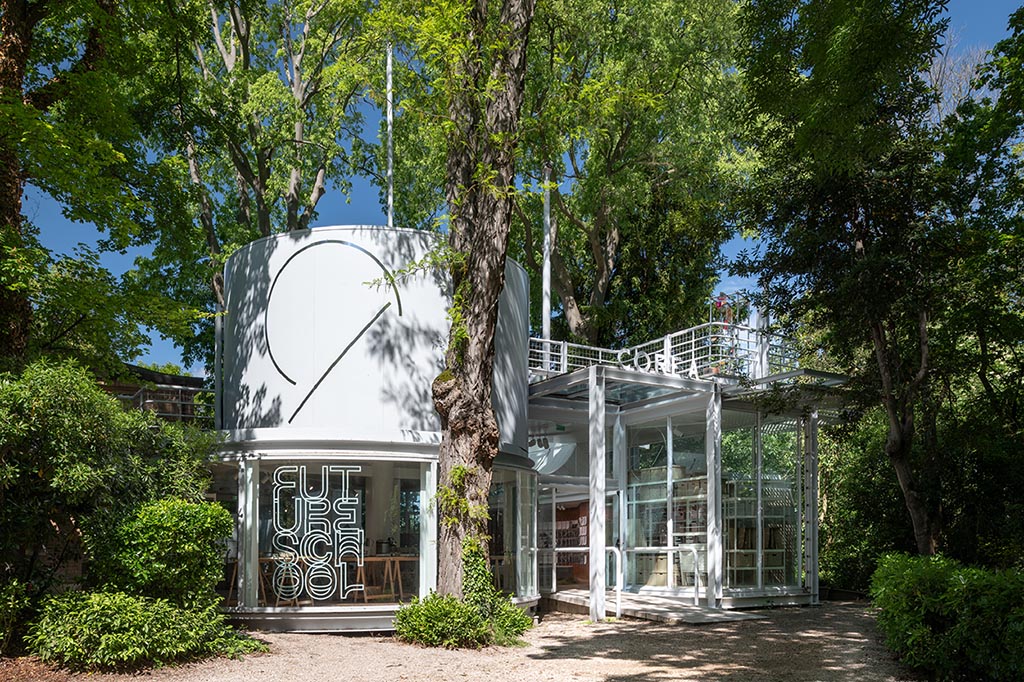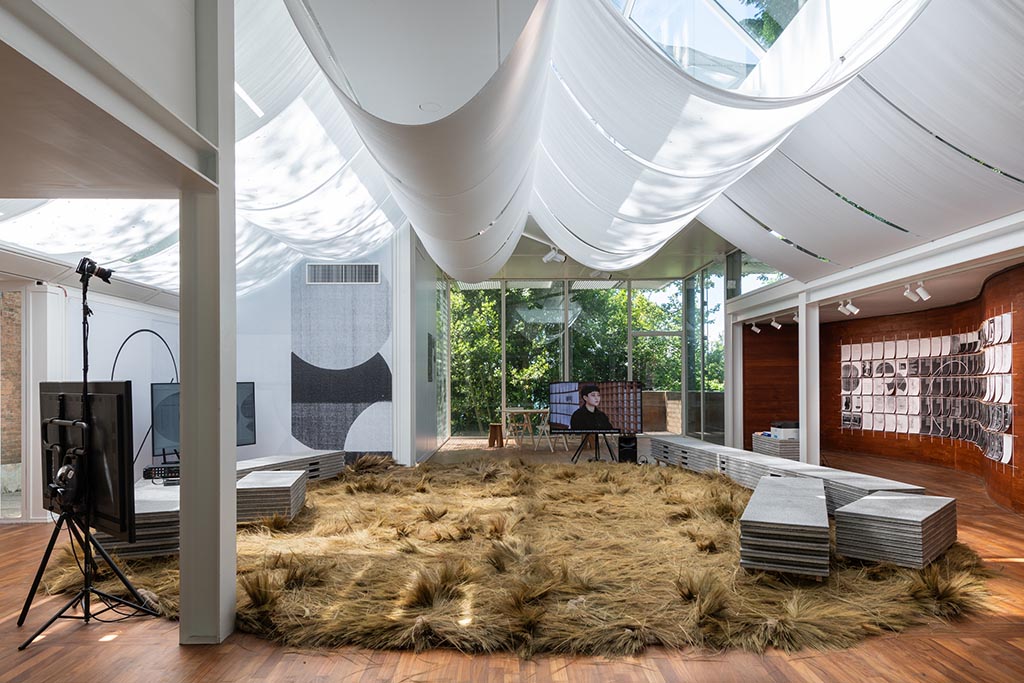 The project rethinks the Korean Pavilion as a performative platform, discarding the idea of the archetypical educative institution, and of a traditional architecture exhibition.
"Future School" is a meeting place for exchanging and dialogue, where contributing architects, educators, artists, and communities could gather to address the global challenges of diaspora, climate crisis, and innovation. Parallel programming of events runs at the pavilion and Future School's Seoul campus throughout the Biennale in Venice, with live broadcasting between locations.
The spatial design provides the infrastructure for this performative platform. A circular meeting space with broadcasting station, workshop spaces, project wall, a community kitchen, storage for flexible furniture and participants' belongings, and a space for reading and relaxation. The concept arose from the analysis and translation of the iconic photograph by Manfred Schiedhelm of the Team 10 meeting in Bonnieux [see Future School Space Design – The Transformation of The Korean Pavilion]. It lies at the core of place-making: a social space of community and equality [see Future School Manifesto – Architecture is Fundamentally Social].