Un-designing the Korean Pavilion

Translation of the iconic photograph by Manfred Schiedhelm of the Team 10 meeting in Bonnieux, France, in 1977, to visualize the fundamental mechanisms of a social architecture, and therefore the constitution of architecture itself: relationship, process, mutual influence, interaction, social enabling.
사회적 건축의 본질적인 메커니즘을 시각화하기 위하여 1977년 프랑스 보뉴에서 개최된 Team 10 meeting의 대표적 포토그래프(만프레드 쉴드헬름 작)를 번역한 것이다. 그럼으로써 건축 체계 자체를 시각화 한다: 상호 관계성, 프로세스, 교차 영향, 상호 작용, 사회적 가능성.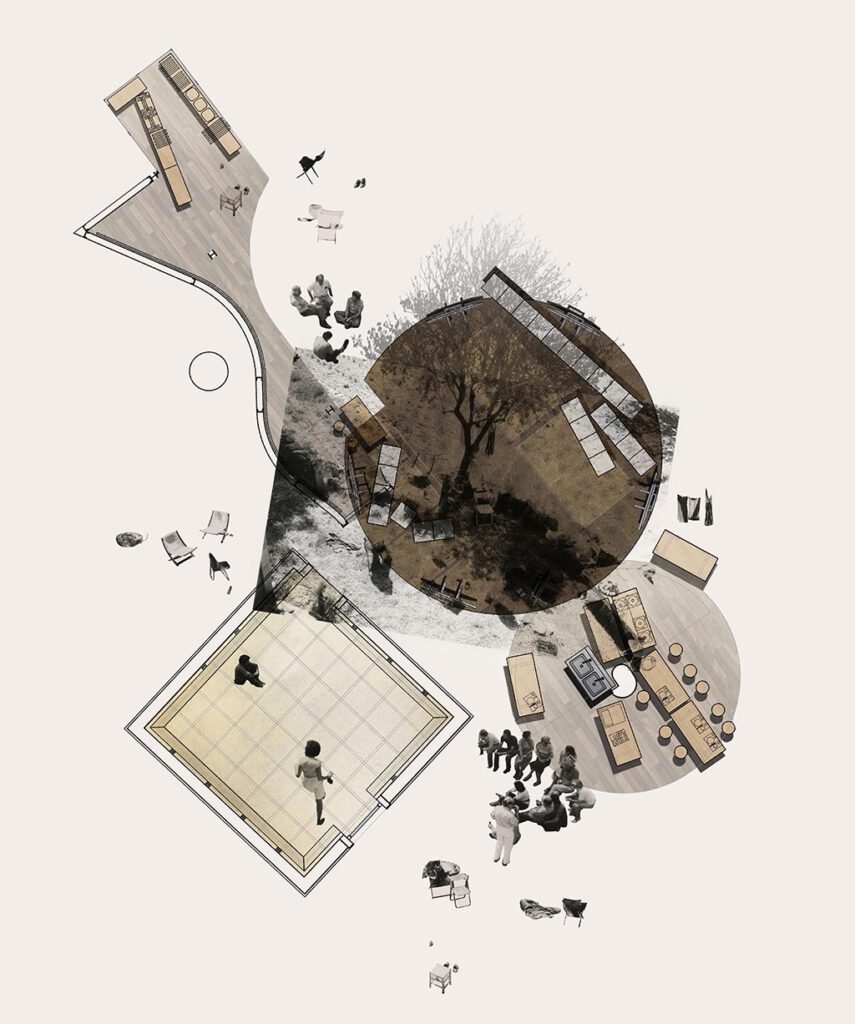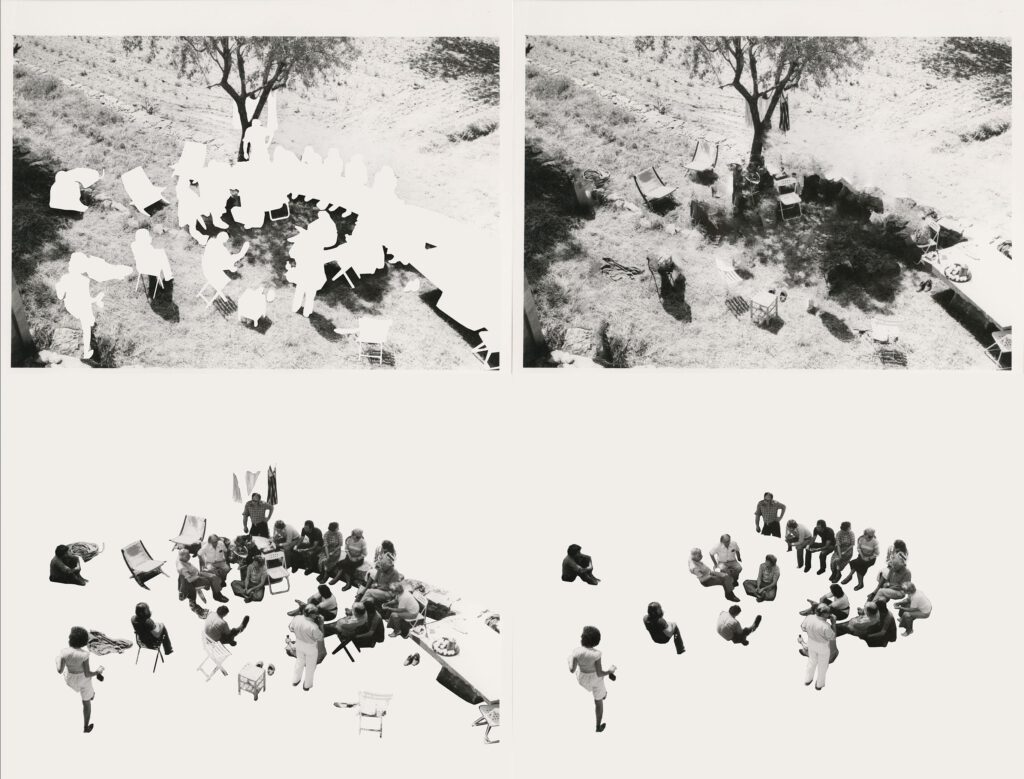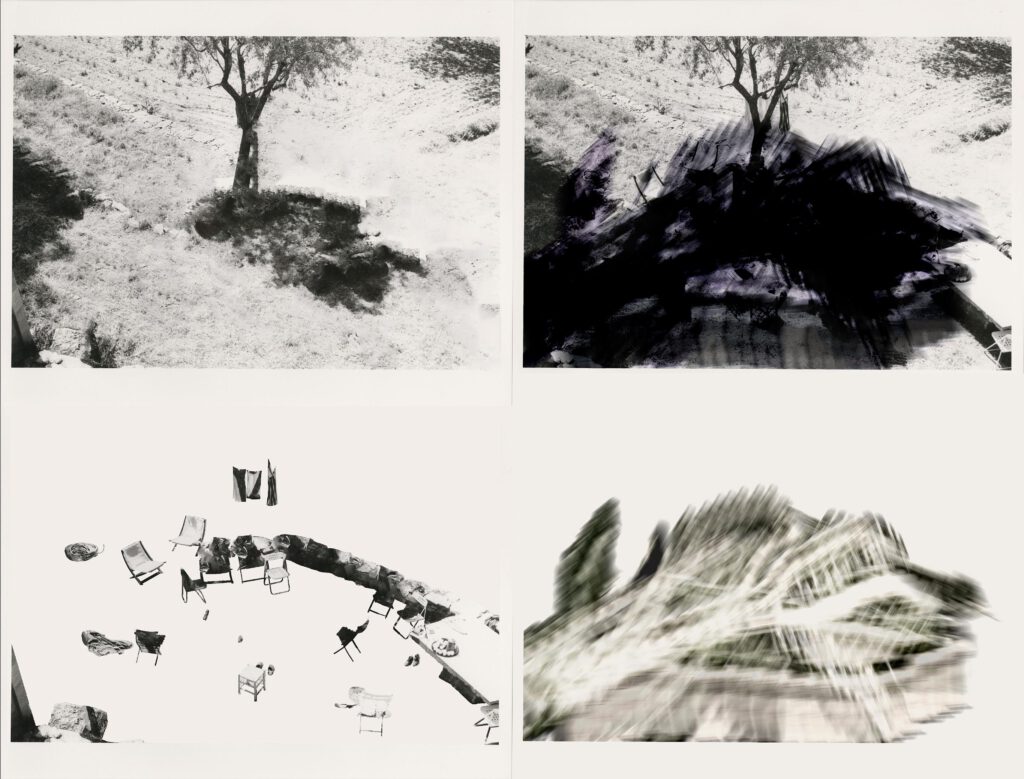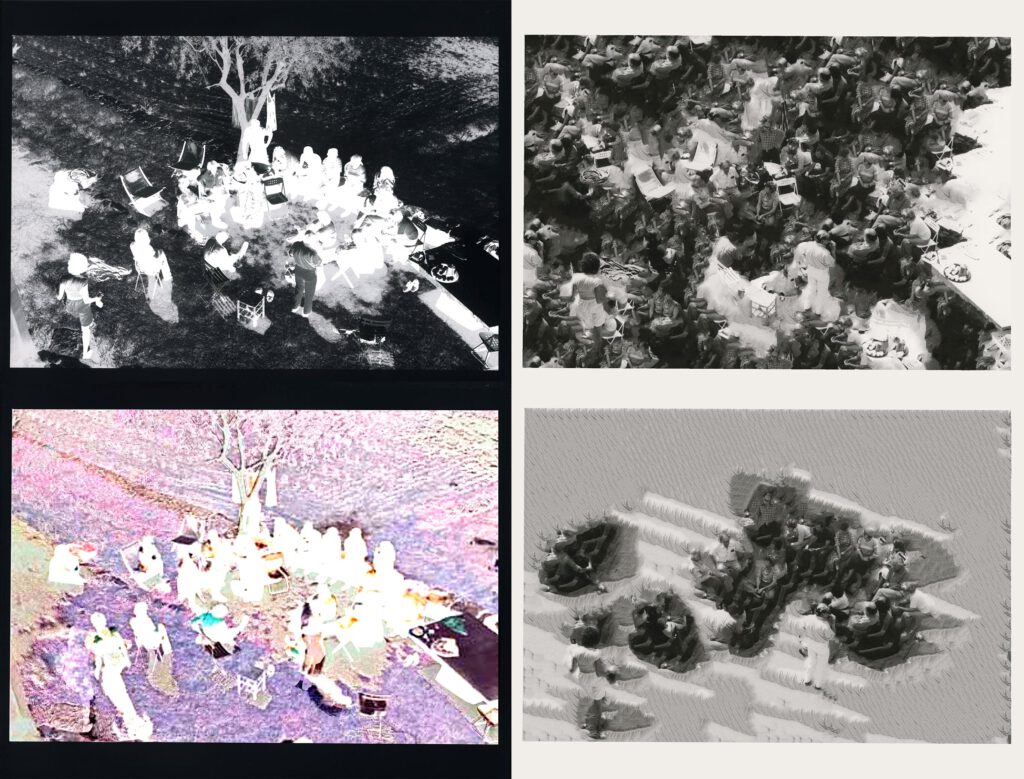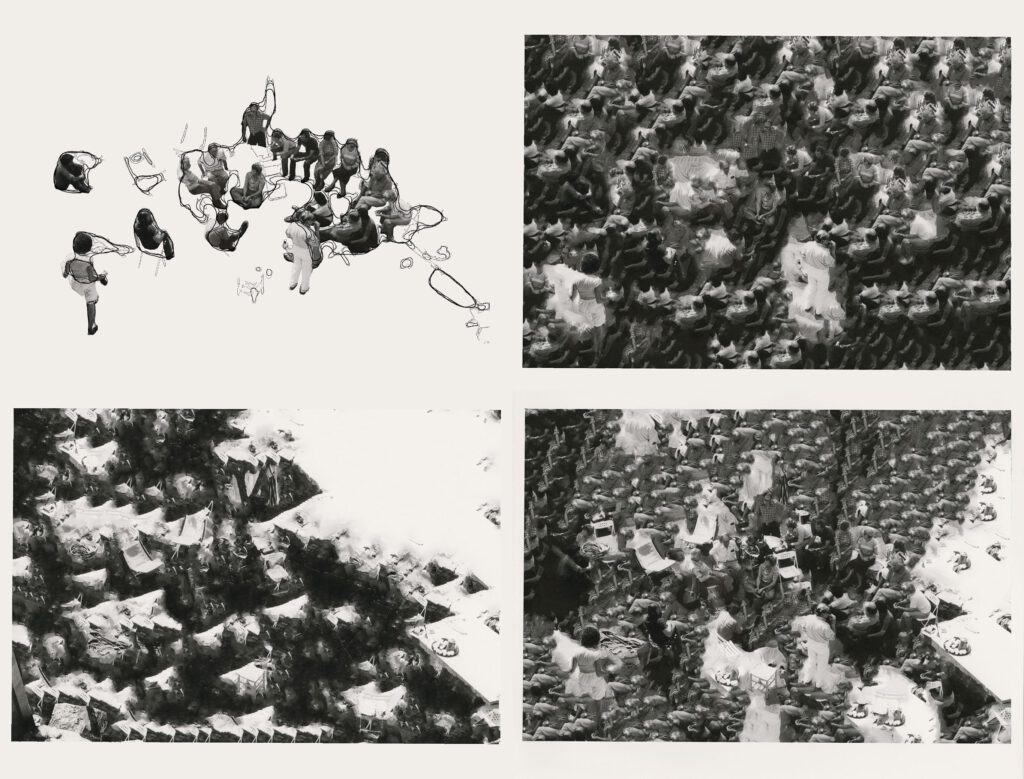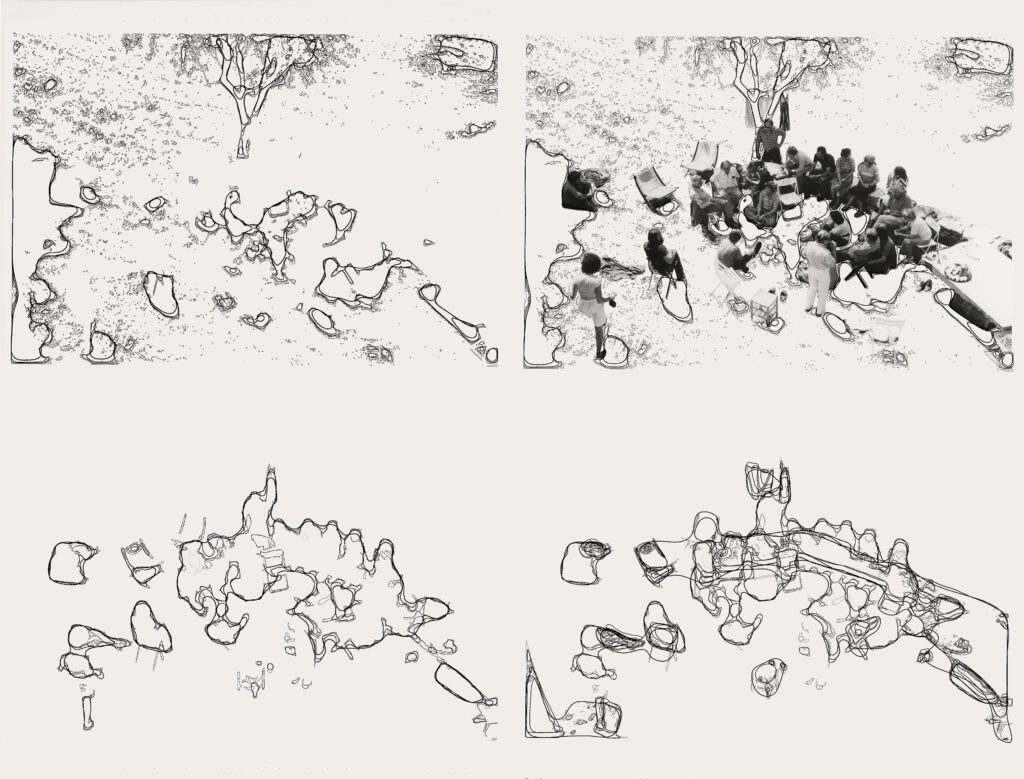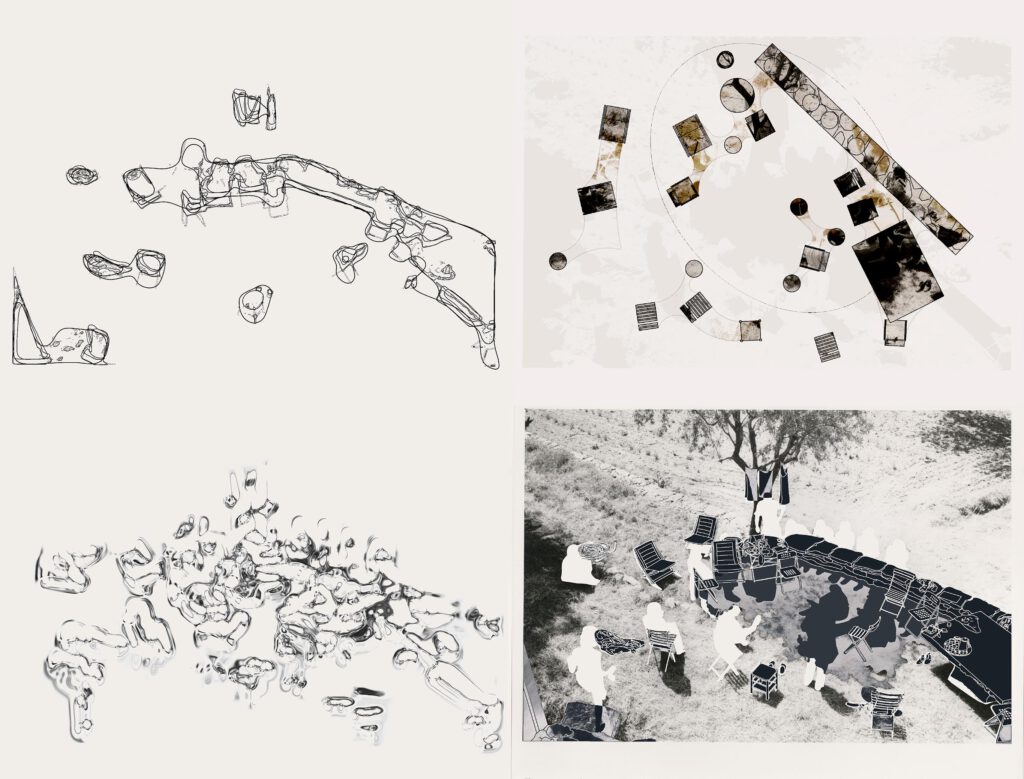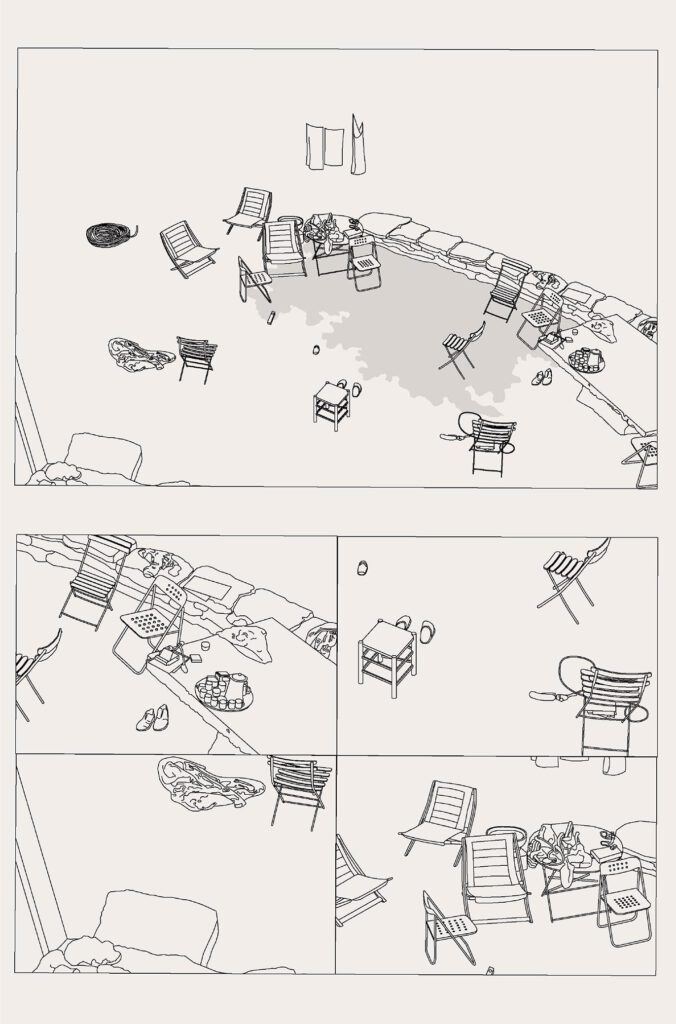 The development of design guidelines for the Future School within the Korean Pavilion in Venice through the translation of the iconic photograph by Manfred Schiedhelm of the Team 10 meeting in Bonnieux, France, in 1977. The visualization of the fundamental mechanisms of a social architecture, and therefore the constitution of architecture itself: relationship, process, mutual influence, interaction, social enabling. Addressing basic needs and functionality, good living and working environment, adaptable to any given space, adaptable to any scenario of use, plasticity: the user can influence the space, the space influences its use, enabling of continuous change. Minimization of the carbon footprint, minimization of transportation, recyclable, reusable, compostable, low cost, low tech, executable by anyone without special skills or tools. Design without design, the design as never finished, no definite result, nothing is fixed, nothing is un-fixed. The process of un-designing the Korean pavilion.

Ryul Song, Christian Schweitzer, 2020-21