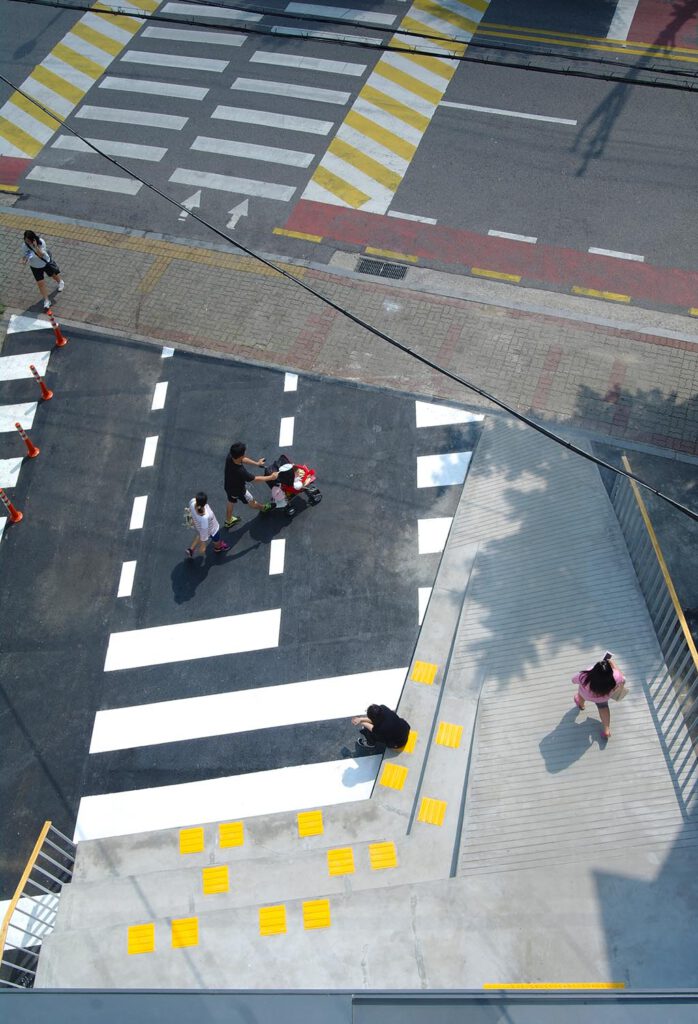 Sangeoh Dong-Office Renovation
SUPA Song Schweitzer
Program: Community Service Center
Date: 2016
Client: Nowon District Office
Renovation Area Interior: 211m2
Renovation Area Exterior: 127m2
Location: Sangeoh-Dong, Seoul, Korea
Photos: ⓒ Hyo-sook Jin / 진효숙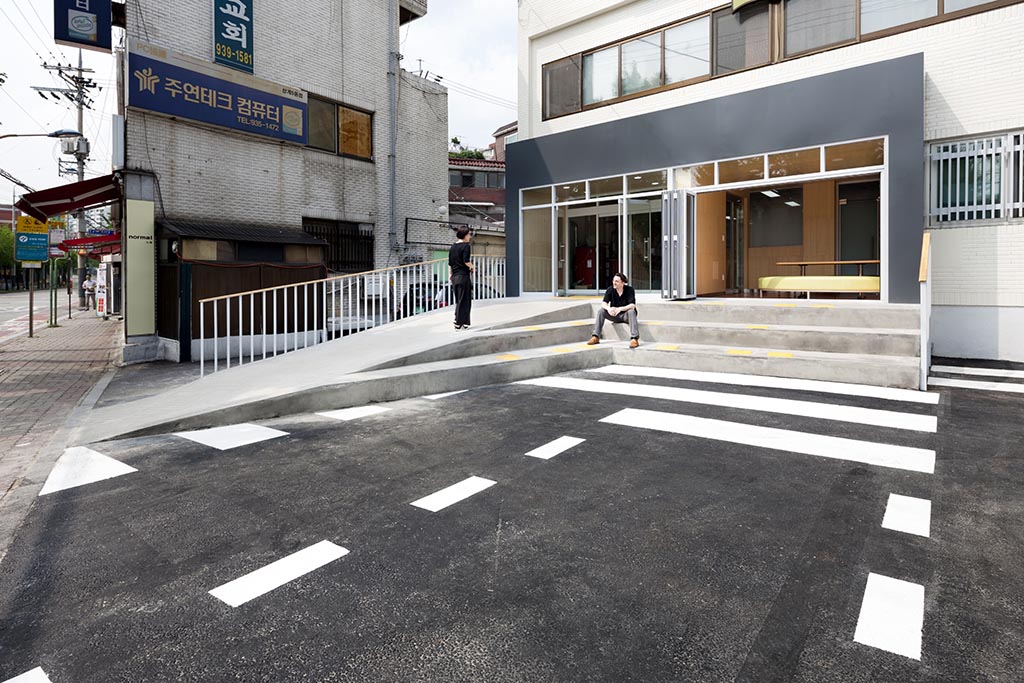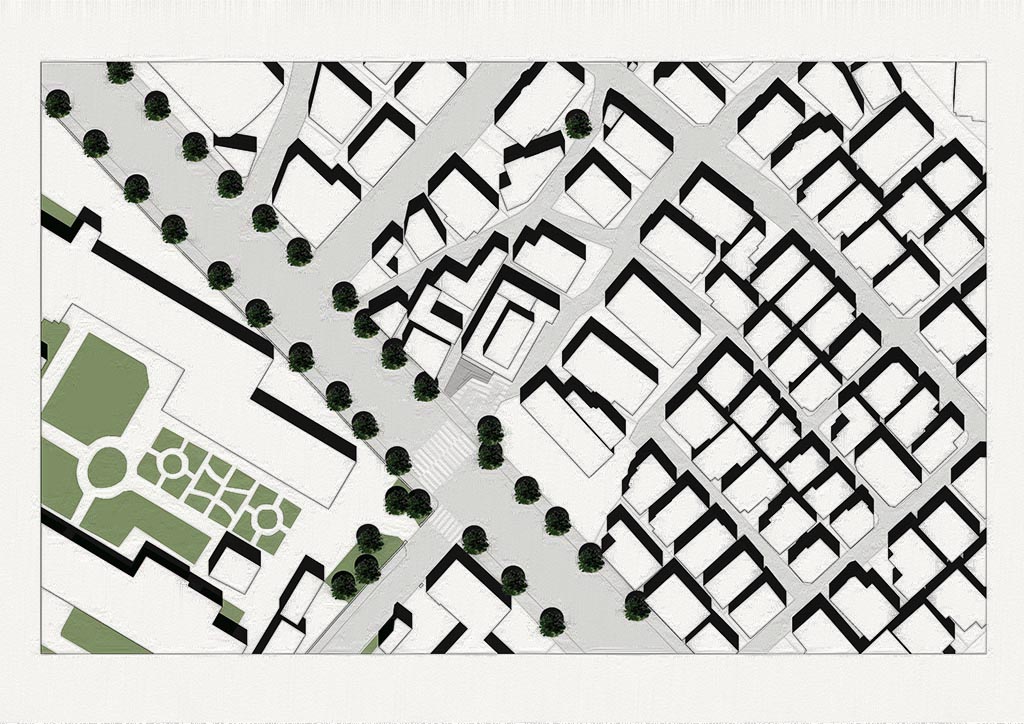 The existing community center from 1986 was built on the premise of utter multi-functionality. Every floor is identical to enable any program and its exchange at any time. This premise created a beautiful building in its minimalism but at the same time disconnected the idea of a community from its surrounding.
The task was to reorganize the community service center internally on ground floor but we soon realized that this would have only cosmetic effects. We were able to convince the client to open up the first floor, relocate the entrance and thereby gain an additional community space. The changed entrance allowed to also re-define the forecourt, elongating the street into the building, and to give the outside a meaning as public space beyond its use as parking place.
By projecting the function as community center to the outside we were able to blur the building, its use, and its surrounding into a new shared identity, allowing it finally become an integrated part of the neighborhood.